You may activate your membership card if you have yet to done so. Or it could have been expired as our membership validity is only for one year and it has yet to be renewed. (If the membership card has been expired for more than 3 months, you will not be able to renew under the same 10 digit registration number.)
You may sign up online or visit any Pet Lovers Centre store to purchase a new membership card.
Please ensure to only input the 10 digit Registration code that appear on the top right hand corner of your VIP membership card.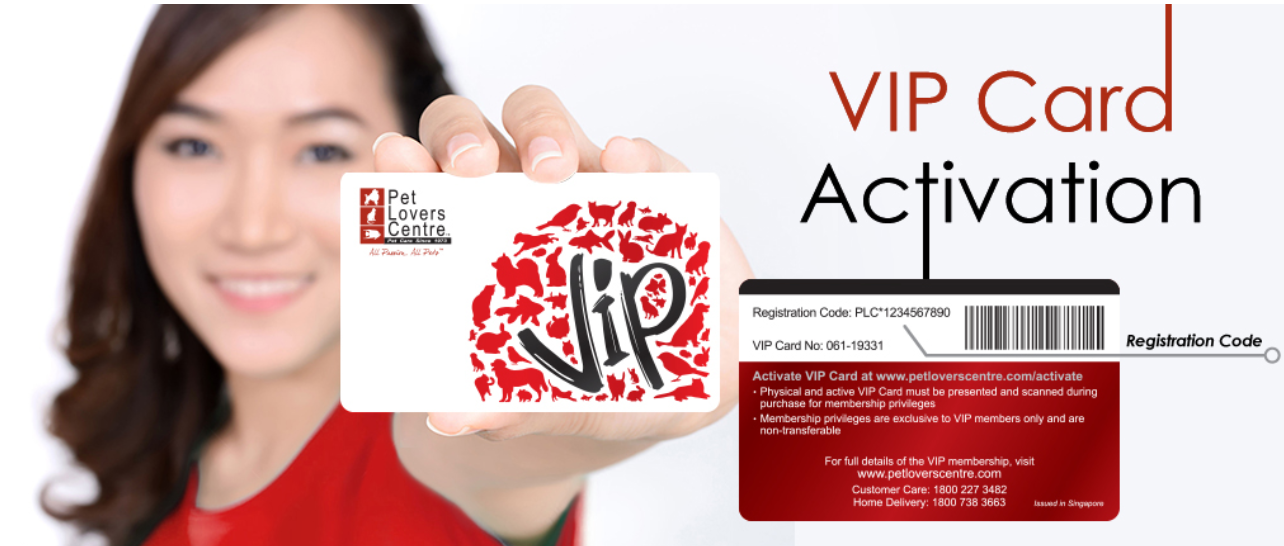 VIP card that are not activated after 1 year from the date of issuance will be invalidated.