How much is the grooming services?
As we have different charges for different breed and size of dogs, kindly call the respective grooming centre for more information.
Alternatively, you could also consider booking an appointment with us online and we will get the grooming centre to contact you accordingly. Please be informed that all grooming services are by appointment only.
​

Pet Lovers Centre offer two types of grooming services:
Pet Lovers Centres Grooming (offers Basic & Full Grooming Services island-wide).
Animal Arts Academy (The Animal Arts Academy was co-founded in 2006 by award-winning and certified master groomer - Kingsly Tan)
Pet Lovers Centre Grooming Menu: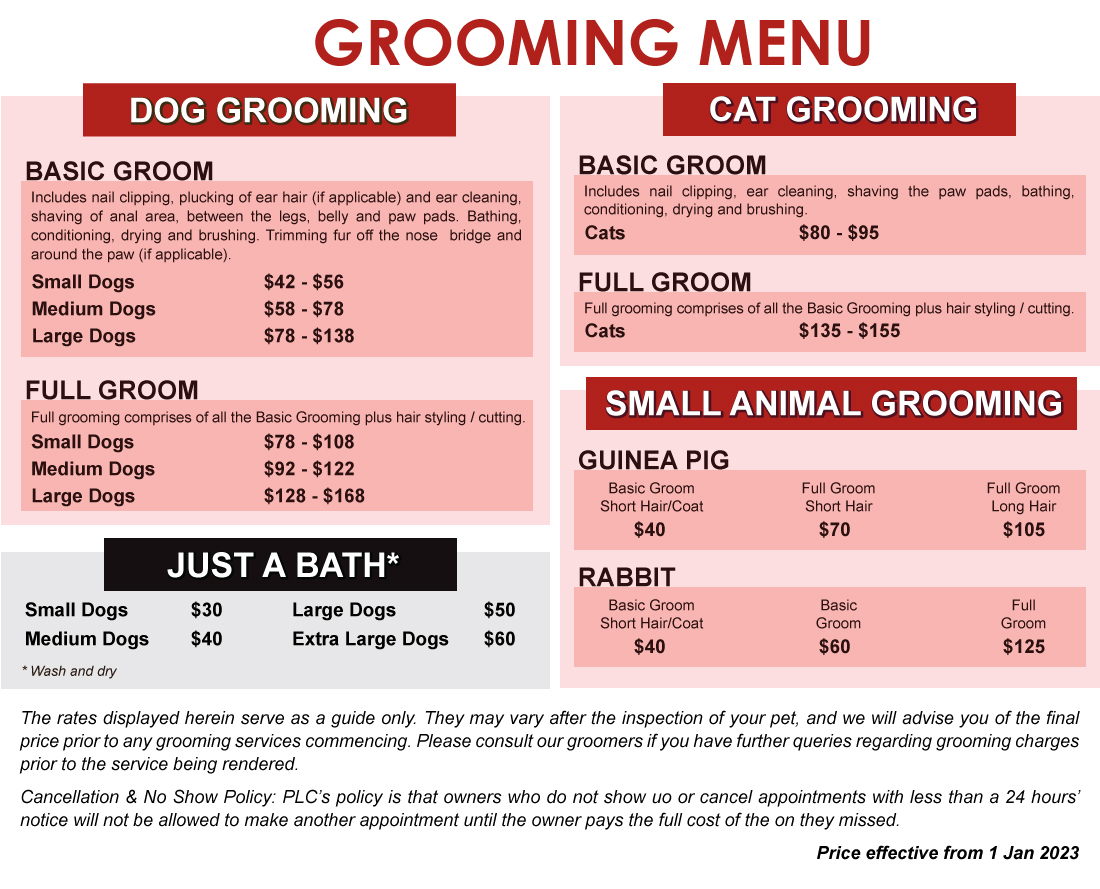 Animal Arts Acedemy Grooming Menu: