By registering for an online account, you will be able to enjoy the following benefits when you log in:
Online Promotions.
A seamless checkout process with your personal information is retrieved automatically when checkout.
Access to your order history.
Ability to reorder your past purchase with ease.
Exclusive VIP discounts & earn loyalty points (valid only for VIP members who have linked their VIP membership to their online account).
Step 1: Register account
To register for a web order account, you would have to register for a web account and link your VIP membership to enjoy further discounts.
Click "Yes" and enter your 10 digit registration code to link your VIP Membership to the web account.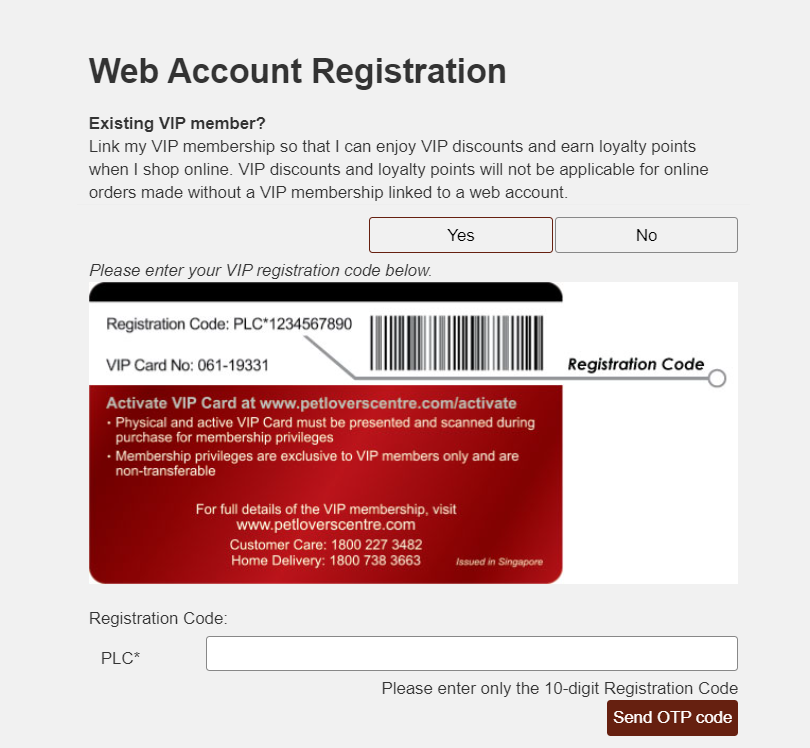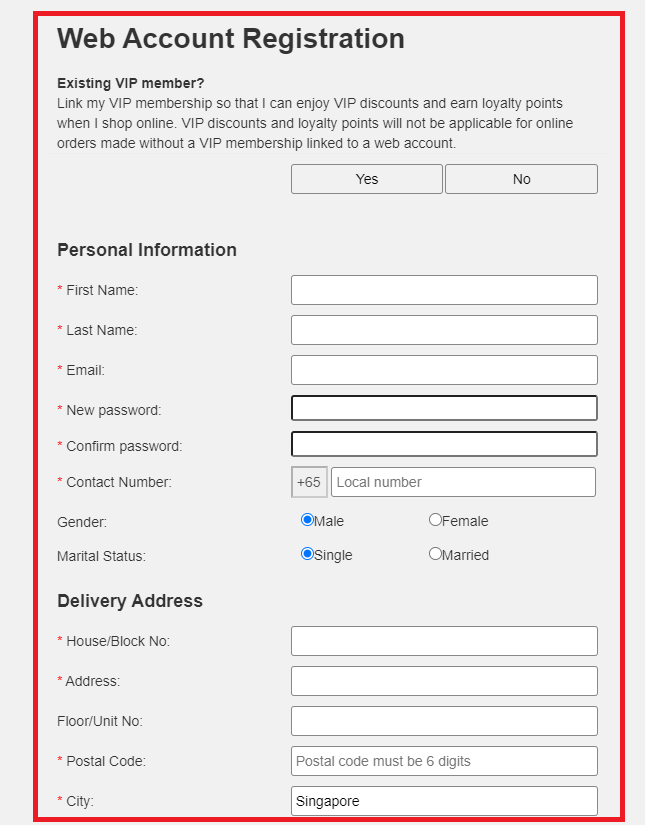 Step 2: Activate your account
After you have successfully registered for the web account, you will receive an activation link via your email and click on "Activate your account"


Step 3: Log in to your web order account
If you are unable to log in to your web order account, please click on 'Forget your password?' and enter your email address. An email will be sent to you to reset your password.