At the Pet Lovers Centre, your satisfaction is very important to us. We know pet parents are busy, so we've made our products easy and convenient on GrabMart!
Please feel free to refer to the steps below on how to shop on Grabmart or the frequently asked questions below:
Are the products listed on GrabMart the full listing of products found in the store?
No, only a selected range of products is listed on GrabMart.
For the full range of products that Pet Lovers Centre carry, please visit www.petloverscentre.com
How long will my order on GrabMart take to arrive after I place the order?
Your order should be delivered within an hour by a Grab delivery personnel.
Can I change my order after I place my order on GrabMart?
Once the store has accepted your order, you are unable to change your order.
Can I return or exchange the item(s) after they have been delivered to me?
No return or exchange of item(s) will be accommodated unless the item(s) are delivered in a defective condition.
Are the prices on GrabMart the same as those in Pet Lovers Centre stores?
Items on GrabMart are sold at standard retail prices, without discounts or promotions. For the same items on GrabMart, PLC's store may offer other discounts or promotions.
Can I enjoy VIP membership privileges when I shop on GrabMart?
No. VIP membership privileges are only applicable for purchases made at PLC's retail store or www.petloverscentre.com
Step 1: Click on "Mart" on the main menu: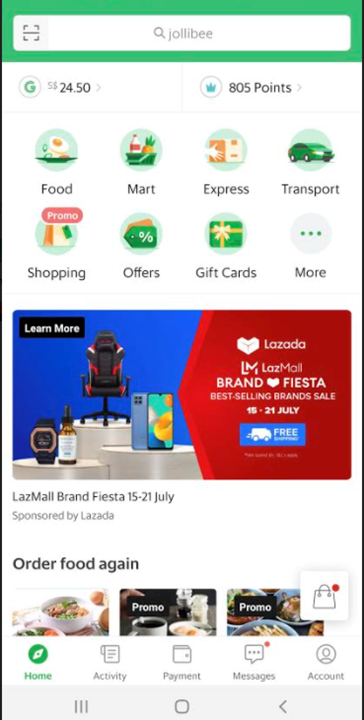 Step 2: Type "Pet Lovers Centre" on the search bar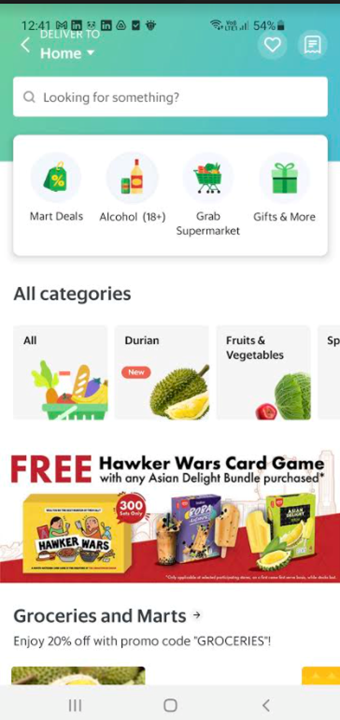 Step 3: Search items here or browse through the product listing below