We would like all Click & Collect customers to enjoy the full range of items that Pet Lovers Centre offers; some of which may not be available at our smaller stores.
Please note that all other terms and conditions for Online Orders will remain and customers may refer to this page for more information: https://www.petloverscentre.com/online-shopping-terms-conditions
Step 1: At the Cart page, select 'Click & Collect'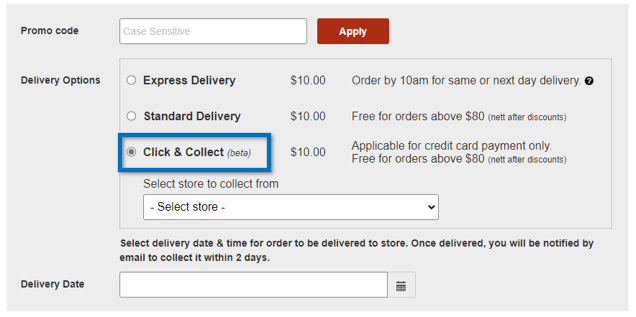 Step 2: Select the store to collect from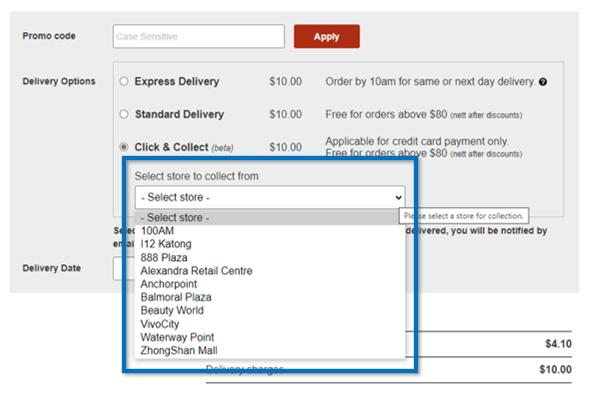 Step 3: Select the delivery date & time for the order to be delivered to the store. Once delivered, you will be notified by email to collect it within 2 days.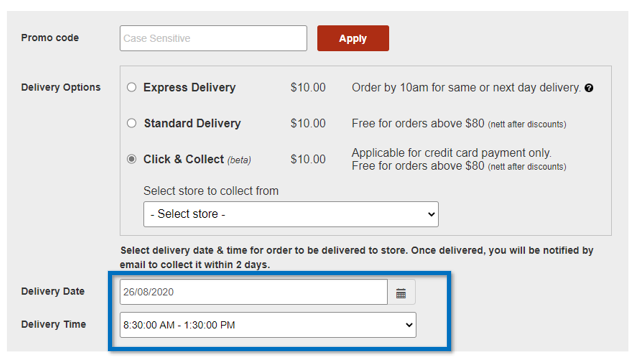 Step 4: Present the QR code sent to your email for collection at your selected store.