How do I place my order for Click & Collect?
We would like all Click & Collect customers to enjoy the full range of items that Pet Lovers Centre offers; some of which may not be available at our smaller stores.
We seek your understanding that this service is also a beta version and should there be a high demand for this service, we will refine the experience to allow you to collect orders within a much shorter lead time as much as possible.
Step 1: At the Cart page, select 'Click & Collect'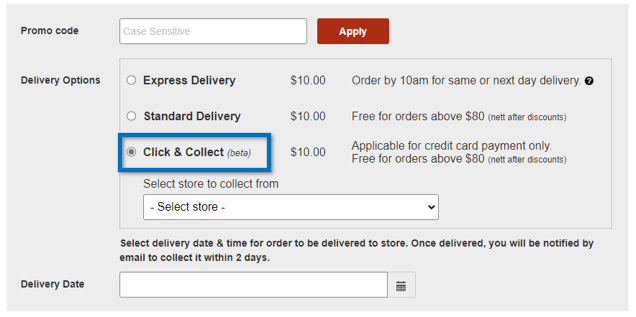 Step 2: Select the store to collect from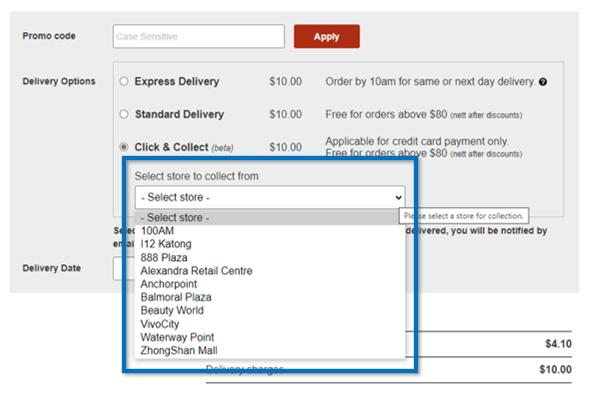 Step 3: Select the delivery date & time for the order to be delivered to the store. Once delivered, you will be notified by email to collect it within 2 days.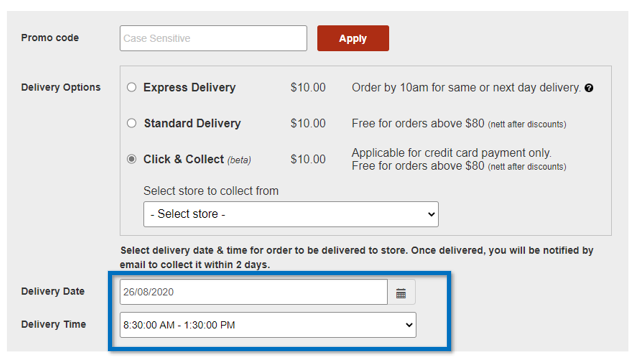 Step 4: Present the QR code sent to your email for collection at your selected store.