What should I do if I want to apply for Refund/Return request with Shopee order?
If you have placed an order with Shopee, you may raise the Return/Return for your order with them directly. Kindly follow the steps below before submitting your return/refund request and Shopee will liaise with you accordingly.
Alternatively, you may also wish to refer to the following articles for more information with Shopee:
Step 1: Click on "Me" and tap on "To Receive" to search for your order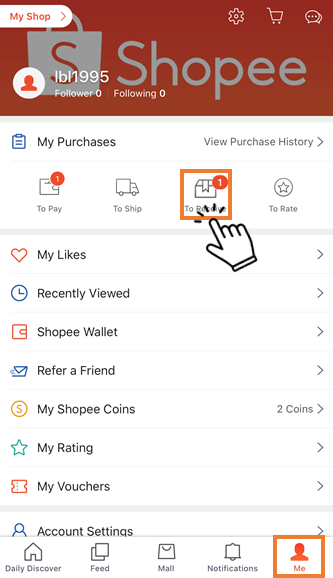 Step 2: Tap on the order that you want to apply for a refund/return request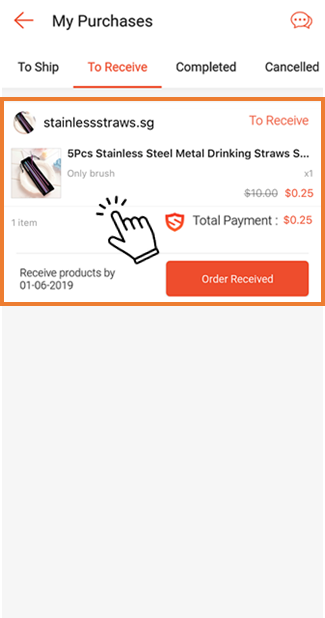 Step 3: Tap on "Return/Refund"

Step 4: Choose the items that you want to request a return/refund. Provide the necessary details and documents and then tap on "Submit"