Yes, you may retrieve the QR code from the Track Orders page by keying your email address and order number.
In an event where the email for collection has been deleted, or you had forgotten to bring the physical print out of 'delivered' email.
Step 1: Select Track Orders on the home page of Petloverscentre.com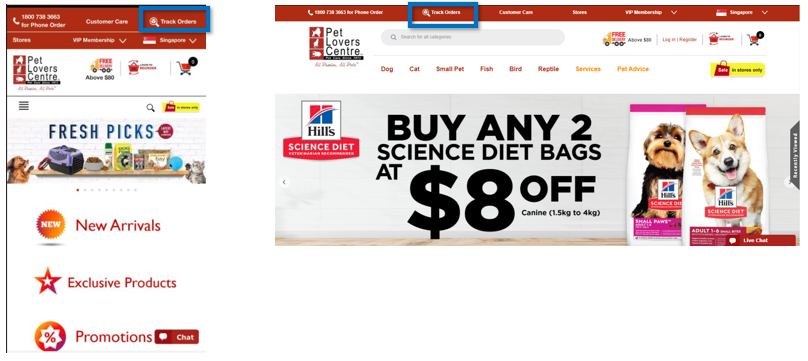 Step 2: Key in email address and Order no. in the required fields.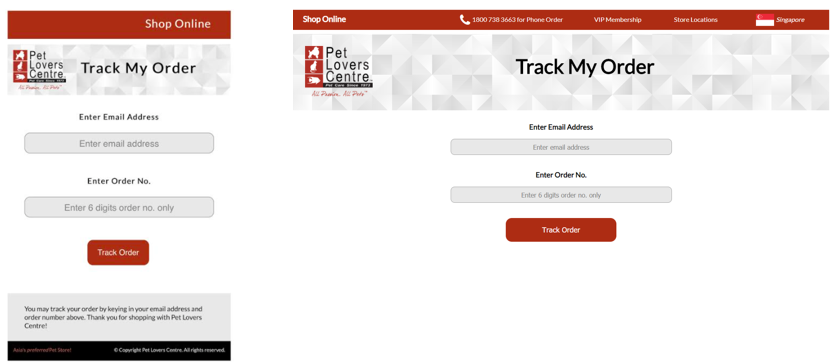 Step 3: Present the QR code on the Track Order page for collection at your selected store.