If you have placed an order with Shopee, we would recommend you to raise the request via their platform directly. Pet Lovers Centre does not have the access to Shopee order details and you may follow the steps below to help you.
Please refer to this link for more information: Shopee delivery lead time. Alternatively, you could also try to contact the Shopee Customer Service Team if you have any other questions.
Go to 'Me' and click on 'To Receive'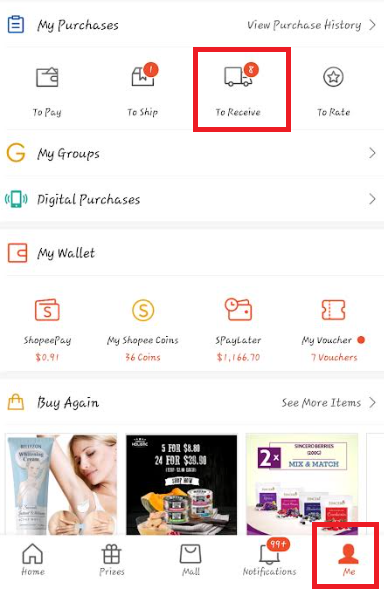 Click on 'Shipping Information' to view your 'Order Details'
Under the "Shipping Information". You should be able to view the delivery status and the whereabouts of your parcel details.