For product items ordered via Shopee are eligible for a Return/Refund within 15 days from when the item was delivered, only if any of the following conditions are met:
Item delivered is defective (you'd have to return the item for a refund)
Wrong item is delivered (you'd have to return the item for a refund)
Missing item in order
For any other product conditions not met above, you may contact Shopee live agent for further assistance.
Do note that the exchange of products is not allowed.
You may raise the Refund/Return for your order with Shopee directly. Kindly follow the steps below before submitting your return/refund request and Shopee will liaise with you accordingly. Please note NOT to click 'Order Received' as you would not be able to proceed with the Refund/Return request otherwise.
Step 1: Click on "Me" and tap on "To Receive" to search for your order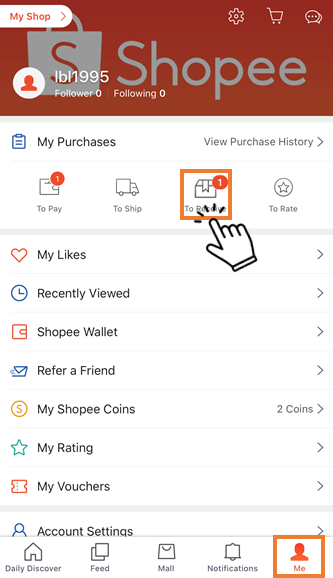 Step 2: Tap on the order that you want to apply for a refund/return request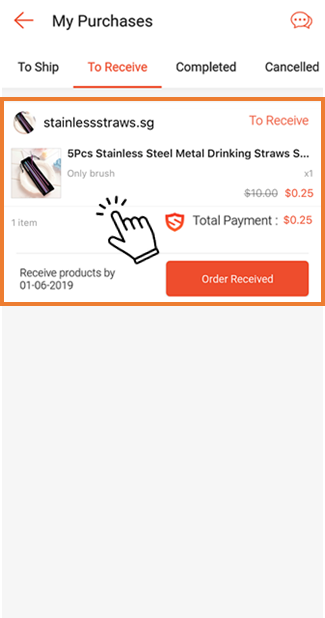 Step 3: Tap on "Return/Refund"

Step 4: Choose the items that you want to request a return/refund. Provide the necessary details and documents and then tap on "Submit"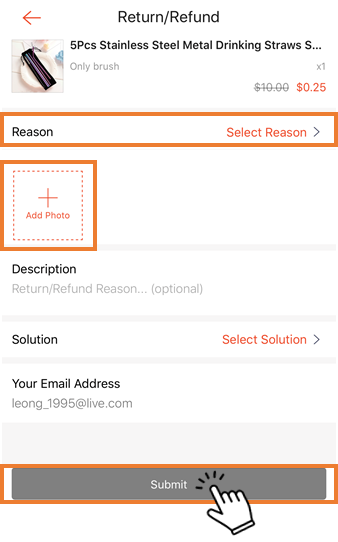 Alternatively, you may also wish to refer to the following articles for more information with Shopee: