How do I check my VIP Loyalty Points?
You may check your Loyalty Points via: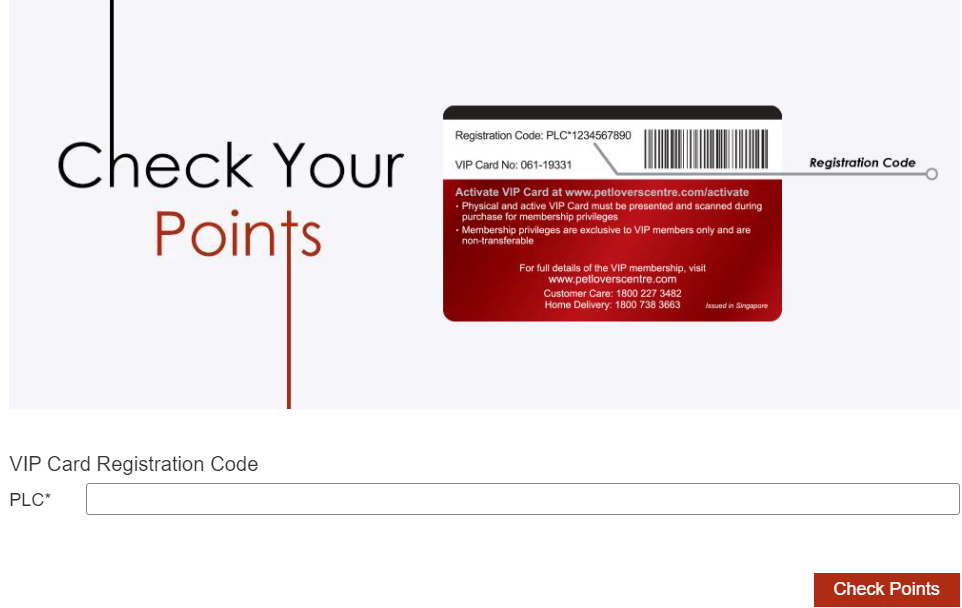 2.
SMS* – Text BALANCE to 9117 9609
*One (1) Loyalty Point will be deducted for each SMS sent from Pet Lovers Centre.
*You will not be able to check your loyalty points if your VIP card has expired.